Boca Raton, FL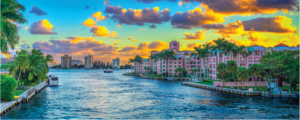 Welcome, Boca Raton residents! Are you in need of reliable and professional pool services? Look no further than Aqua King Pool Services. Our team of experts provides a range of pool maintenance and repair services to ensure your pool stays clean and functional all year round.
We offer regular pool cleaning, chemical balancing, and equipment maintenance to keep your pool in top shape. Our technicians are trained to detect and repair any leaks, ensuring your pool doesn't lose water and remain a safe and enjoyable space for you and your family.
At Aqua King Pool Services, we understand that every pool is unique, and that's why we offer customized service plans to meet your specific needs and budget. Whether you need weekly maintenance or a one-time repair, our team is here to help.
Don't wait until a small problem becomes a big one. Contact us today to schedule your pool service appointment. Our friendly and knowledgeable staff will be happy to answer any questions you have and provide you with a free quote. Fill out the contact form on our website now to get started.
Aqua King Pool Services is Rated 4.8️ stars on Google
130+ 5-star reviews speak for themselves