Coral Springs, FL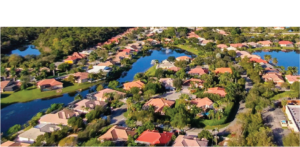 Are you looking for reliable and affordable pool cleaning services in Coral Springs, FL? Look no further than Aqua King Pool Services! We have been providing top-notch pool maintenance and cleaning services to residents in Coral Springs and the surrounding areas for years.
Our team of experienced professionals is committed to keeping your pool in pristine condition. We offer a wide range of services, including weekly cleaning, chemical balancing, filter cleaning, and equipment maintenance. Whether you need a one-time cleaning or ongoing maintenance, we can customize a plan that meets your specific needs and budget.
At Aqua King Pool Services, we understand that your time is valuable. That's why we offer flexible scheduling options to accommodate your busy lifestyle. Our team will work with you to find a convenient time for us to service your pool, and we'll always show up on time and ready to work.
In addition to our pool cleaning and maintenance services, we also offer pool repairs and leak detection. Our team is trained to diagnose and fix a wide range of issues, from minor leaks to major equipment malfunctions. We use only the highest quality materials and equipment to ensure that your pool is safe, functional, and beautiful.
Don't let a dirty or malfunctioning pool ruin your summer fun. Contact Aqua King Pool Services today to schedule your pool cleaning and maintenance services in Coral Springs, FL. Our team is dedicated to providing exceptional service and ensuring your complete satisfaction.
Aqua King Pool Services is Rated 4.8️ stars on Google
130+ 5-star reviews speak for themselves