Fort Lauderdale, FL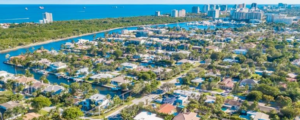 Are you a resident of Fort Lauderdale, FL looking for a reliable and trustworthy pool service company? Look no further than Aqua King Pool Services! We provide a wide range of services, including routine maintenance, repairs, and leak detection. Our team of experts has years of experience in the industry and uses only the latest equipment and techniques to ensure your pool stays in top condition year-round.
Our routine maintenance services include weekly or bi-weekly cleanings, chemical balancing, and equipment checks to ensure your pool is always ready for a swim. We also offer repair services for any issues that may arise, from pump and filter repairs to plumbing and electrical work.
If you suspect your pool may have a leak, don't wait – call Aqua King Pool Services today for our expert leak detection services. Our team uses state-of-the-art technology to quickly and accurately locate any leaks in your pool, saving you time and money in the long run.
At Aqua King Pool Services, we pride ourselves on our commitment to customer satisfaction. We understand that your pool is an investment in your home, and we treat it with the same care and attention to detail as we would our own. Our team is dedicated to providing the highest level of service, and we're always here to answer any questions you may have.
So why wait? Contact Aqua King Pool Services today to schedule your pool maintenance, repair, or leak detection services. Our easy-to-use online contact form makes it simple to get in touch with us, and we'll be happy to provide you with a free quote for any services you may need. Let us help you keep your pool in top condition all year long!
Aqua King Pool Services is Rated 4.8️ stars on Google
130+ 5-star reviews speak for themselves