Hollywood, FL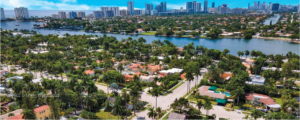 Welcome to Aqua King Pool Services, your go-to company for all your pool needs in Hollywood, FL. We specialize in providing top-notch pool services, including maintenance, cleaning, repairs, and leak detection, to ensure your pool is always in excellent condition.
Our pool maintenance services are tailored to meet your specific needs and preferences. We offer weekly, bi-weekly, and monthly maintenance plans to keep your pool clean and safe for use. Our team of professionals is experienced in handling all types of pool equipment, from filters and pumps to heaters and salt systems.
In addition to maintenance, we also offer pool cleaning services to keep your pool sparkling clean. Our cleaning services include skimming, vacuuming, brushing, and chemical balancing to ensure that your pool is always in top condition. We use the latest technology and techniques to remove dirt, debris, and algae from your pool, leaving it crystal clear and inviting.
If your pool is in need of repairs, our team of experts is here to help. We can repair and replace all types of pool equipment, including pumps, filters, heaters, and more. Our team is trained to diagnose and fix any issues with your pool, ensuring that it is safe and functional for use.
Leak detection is another service we offer in Hollywood, FL. If you suspect that your pool is leaking, we can help you locate and repair the leak. Our team uses state-of-the-art equipment to accurately detect leaks, and we offer prompt and effective repair services to prevent further damage to your pool.
At Aqua King Pool Services, we pride ourselves on our commitment to customer satisfaction. We understand that your pool is an important investment, and we strive to provide the highest quality of service to ensure that your pool is always in excellent condition. We are not located in Hollywood, but we do offer our services in this area.
If you need pool services in Hollywood, FL, don't hesitate to contact us. Our team of experts is ready to help you with all your pool needs, from maintenance and cleaning to repairs and leak detection. Contact us today to schedule an appointment and experience the Aqua King Pool Services difference!
Aqua King Pool Services is Rated 4.8️ stars on Google
130+ 5-star reviews speak for themselves