Miramar, FL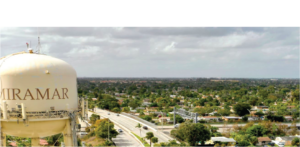 If you're a homeowner in Miramar, FL, you know how important it is to have a functional and clean pool in your backyard. But with the hot and humid weather that we experience in South Florida, keeping your pool in top condition can be a daunting task. That's where Aqua King Pool Services comes in.
We offer a range of services to help you keep your pool in the best possible condition. Our team of experienced technicians can provide regular maintenance, cleanings, and repairs to keep your pool running smoothly throughout the year. We also offer pool leak detection services to ensure that any issues are detected and resolved before they cause serious damage.
At Aqua King Pool Services, we understand that your time is valuable. That's why we offer flexible scheduling options to make it easy for you to schedule appointments at a time that works for you. Our team is reliable, punctual, and always professional, so you can trust that your pool is in good hands.
In addition to our pool services, we also offer spa and hot tub maintenance and repairs. So if you have a spa or hot tub on your property, we can help you keep it in great condition as well.
If you're looking for a reliable and experienced pool service company in Miramar, FL, look no further than Aqua King Pool Services. Contact us today to learn more about our services and to schedule an appointment. We look forward to working with you!
Aqua King Pool Services is Rated 4.8️ stars on Google
130+ 5-star reviews speak for themselves