Pompano Beach, FL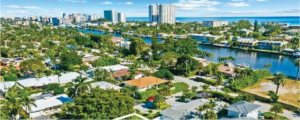 If you're a resident of Pompano Beach and in need of pool maintenance, repair, or leak detection services, Aqua King Pool Services is here to help. As a trusted provider of pool services in the South Florida region, we have the expertise and experience to ensure that your pool is well-maintained and functioning properly year-round.
Our team of trained professionals offers a range of services, including regular pool cleaning and maintenance, equipment repairs and replacements, leak detection and repair, and more. We understand that every pool is unique, which is why we take a personalized approach to every job, ensuring that your pool receives the attention it needs to stay in top condition.
When you choose Aqua King Pool Services, you can trust that you're working with a company that prioritizes customer satisfaction. We stand behind our work and offer a satisfaction guarantee on all services rendered. We're committed to providing transparent and upfront pricing, so you can rest assured that you're getting the best value for your money.
Don't let Pompano Beach pool maintenance be a hassle. Contact Aqua King Pool Services today to schedule an appointment with one of our experts. We'll take care of everything, from routine maintenance to emergency repairs, so you can enjoy your pool without any stress or worry. Fill out our contact form now to get started.
Aqua King Pool Services is Rated 4.8️ stars on Google
130+ 5-star reviews speak for themselves