Weston, FL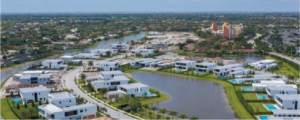 Welcome to Aqua King Pool Services, the premier pool cleaning and maintenance company in Weston, FL. We specialize in offering top-notch pool services to homeowners and commercial property owners in Weston, FL and its surrounding areas. Our team of experts is dedicated to providing our clients with exceptional pool care services to ensure that their pool is always in pristine condition.
We understand that maintaining a clean and well-functioning pool can be a challenge for most people, especially those who are busy with work and other life obligations. That is why we offer a comprehensive range of pool cleaning and maintenance services that are tailored to meet the specific needs of our clients.
Our services include regular pool cleaning, pool maintenance, pool equipment repairs, and pool leak detection services. We use the latest equipment and techniques to ensure that your pool is always in top condition. Our pool cleaning services include pool brushing, skimming, vacuuming, and chemical balancing, all aimed at keeping your pool free of debris, algae, and other contaminants that can make swimming uncomfortable and even unhealthy.
Our pool maintenance services include pool equipment inspections, filter cleaning, and regular maintenance of pool pumps, heaters, and other equipment. Our team of experts is always on hand to provide professional advice and recommendations on how to keep your pool in excellent condition.
At Aqua King Pool Services, we understand that pool leaks can be a headache for pool owners, which is why we offer reliable pool leak detection services to ensure that any leaks are detected and repaired promptly. We use state-of-the-art equipment and techniques to identify and fix any leaks in your pool, helping to save you money on water bills and prevent any damage to your property.
We pride ourselves on our exceptional customer service and our commitment to providing our clients with reliable, high-quality pool care services. We offer flexible service plans to fit any budget and schedule, ensuring that our clients receive the best value for their investment.
Don't let a dirty or malfunctioning pool ruin your summer fun. Contact Aqua King Pool Services today for all your pool cleaning and maintenance needs in Weston, FL. Our team of experts is always ready to provide you with exceptional services to ensure that your pool is always in top condition.
Aqua King Pool Services is Rated 4.8️ stars on Google
130+ 5-star reviews speak for themselves